We offer efficient, reliable drum handling equipment to help you increase your workplace safety and productivity.
If your business requires the moving, storing, and pouring of drums, the proper equipment can make a huge difference in your bottom line. Using the right drum handling equipment will also improve workflow and worker safety.
Our team at Carolina Material Handling Inc. has extensive experience in providing a wide variety of industrial equipment, including drums and drum handling equipment. We encourage you to consider the benefits and features of the different types of industrial material handling equipment to find the right items for your needs.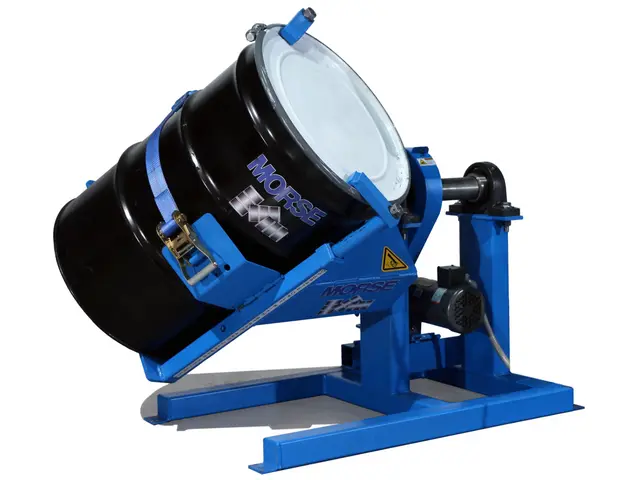 The benefits of our drum handling equipment include:
Safer workplace – Full drums are heavy and often filled with hazardous liquids. This makes it difficult for workers to move them manually, as attempting to do so can lead to injuries, accidents, and spills. Using the proper drum handling equipment makes the work easier, which protects employees and creates a safer workspace.
Greater efficiency – Drum handling equipment makes moving and pouring drums much easier. When workers don't have to struggle through the handling of drums, it means they can do the job faster and get more done in the same amount of time.
Increased productivity – When workers are able to handle drums easily, more work is completed at a faster rate. You can expect a significant increase in productivity, meaning your business can produce more and accomplish more during the workday.
Monetary gains – Your business will be more profitable because of all of the above. Greater efficiency, increased productivity, and avoiding worker injury all allow you to save money and make more money for your business.
If you have questions about our drum handling equipment, just give us a call to learn more.
For prices and specifications please view the Price sheet below.
---
At Carolina Material Handling Inc., we supply drum handling equipment to businesses in North Carolina, South Carolina, Tennessee, Virginia & Georgia.