We offer a range of casters in different sizes and load capacities.
At Carolina Material Handling Inc., we offer a complete line of light-duty, medium-duty, medium-heavy-duty, general, v-groove, and heavy-duty casters in many different sizes and load capacities. You have the choice of several finish options, such as powder coat, steel, and plating when you buy casters. When it comes to industrial casters and other types of material handling supplies, we have something that is sure to fit all of your needs.
Light-Duty Casters
Our light-duty casters are used for economical applications that require minimal capacity. They offer great mobility and an appealing look. Affordably priced, these casters are available with a variety of fasteners and are corrosion-resistant. They are used for a number of applications including retail displays, medical equipment, furniture, office equipment, racks, ladders and more. You'll find that these metal or steel casters are very durable.
Medium-Duty Casters
Our medium series casters are among the most commonly used casters in many industries. These offer outstanding quality, value and functionality. There are over 30 wheels with several bearings, brakes, and options to choose from. You'll find these casters on carts, hand trucks, dollies, and equipment for virtually any industry, including warehousing, industrial, food service, retail, and many of other medium-duty applications. Most casters feature double ball raceways for smooth swivelling, strength, and a long life.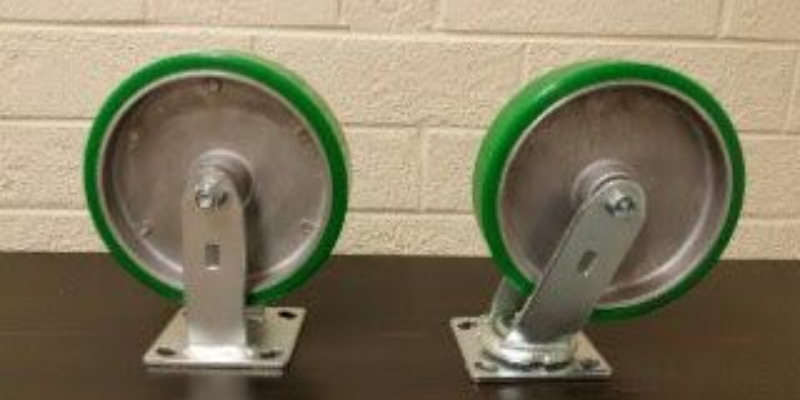 Medium-Heavy Casters
Our medium-heavy series is another popular type due to the reduction of rolling noise and impact damage from the floor. These industrial casters protect goods from vibration and shock loading. As with the medium series, these casters have double ball raceways that offer even swivelling action, a long service life, and durability. General functions include different material handling and factory part carts that transport sensitive items. You can also find these used for aircraft maintenance, tool chests, and more.
Heavy-Duty Casters
Heavy-duty casters offer supreme endurance and are commonly used in demanding applications where traditional casters fail. Most heavy-duty casters are used to carry loads of up to 2,000 pounds. Not only are these casters durable and virtually indestructible, but they also offer smooth, ergonomic swivelling action. Popular applications include, but are not limited to, motor assisted freight lines, manufacturing and assembly plants, automotive industries, military, and other demanding applications.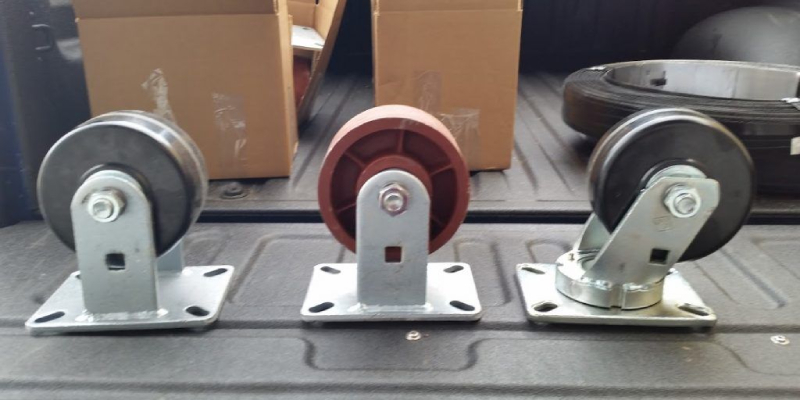 Contact us today to get a quote and learn more about the casters we sell.
---
At Carolina Material Handling Inc., we supply casters to businesses in North Carolina, South Carolina, Tennessee, Florida, Indiana, Wisconsin, California, Illinois, Virginia, and Georgia.
Similar Services We Offer: