We offer high-quality steel strapping to help you with all your shipping and transportation needs.
We at Carolina Material Handling Inc. have extensive experience in handling a wide variety of materials, and we are familiar with the challenges involved in storing and shipping different items and substances. For example, one of the challenges involved in transporting things like lumber, pavers, or other building materials is packaging individual planks or bricks into larger loads, so you don't have to move each piece individually.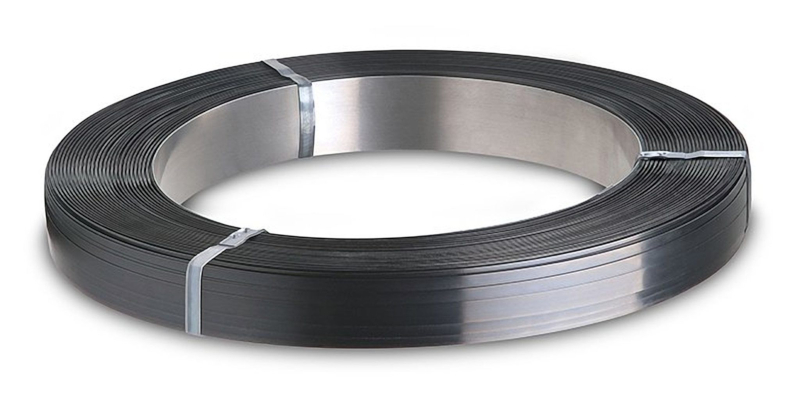 One of the most popular and effective ways to deal with this problem is to use steel strapping to bind these materials into larger bundles. Our team offers high-quality steel strapping to help you overcome this logistical problem and keep your operation running smoothly.
As previously mentioned, steel strapping is most frequently used to bind loose building materials such as lumber, pavers, metal coils, etc. into more stable bundles to make transporting and shipping them easier. However, steel strapping also has a variety of other applications, including:
Securing Delicate Items or Materials – Steel strapping is commonly used to secure fragile materials such as glass firmly in place. This prevents goods from shifting during transit, so they will not become scratched or otherwise damaged along the way.
Securing Wide Loads – You can also use steel strapping to secure wide or oversized loads. This will prevent the load from shifting during transit and make sure everything stays properly balanced on the truck bed.
Securing Small Items – If you want to prevent smaller items from shifting during transit, you can strap them down using steel strapping. Steel strapping provides a firmer hold than tape, and it will keep your items securely in place.
---
At Carolina Material Handling Inc., we supply steel strapping to businesses in North Carolina, South Carolina, Tennessee, Florida, Indiana, Wisconsin, California, Illinois, Virginia, and Georgia.