You can count on our experts to help you find the perfect pallet racks for your facility.
We at Carolina Material Handling Inc. have extensive experience in the logistics industry, and we are here to help you make your warehouse or distribution center the best it can be. Because most manufactured goods and materials are transported and stored on wood pallets these days, you will need to invest in high-quality pallet racks for your storage facility.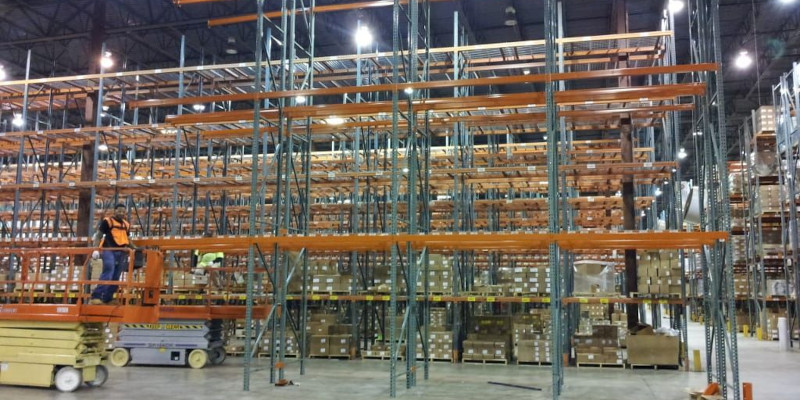 Pallet racks are essentially huge steel shelves or cubbies designed to hold pallets of goods until they are needed. Instead of having to unload the goods on each pallet and transfer them to standard shelving units by hand, you can simply use a forklift to place whole pallets onto their racks and get them down again when needed.
Workplace safety is one of out top priorities, so we make sure all our pallet racks are designed and built to be sturdy and safe to use. Not only are our pallet racks all engineered to remain stable under heavy loads, but we also make sure all our systems are easy for forklift operators to navigate. In addition, our team understands the importance of storage density, and we offer a variety of rack options to help you pack as much inventory into your available space as possible. If you have questions about our selection of pallet racks, we encourage you to give our team a call today—our experts will be more than happy to provide the answers you are looking for, and we can offer specific recommendations as well.
---
At Carolina Material Handling Inc., we supply pallet racks to businesses in North Carolina, South Carolina, Tennessee, Florida, Indiana, Wisconsin, California, Illinois, Virginia, and Georgia.