The right guardrails can enhance the safety and maneuverability of your facility or warehouse. If you are currently renovating or building a new facility, guardrails are an essential component for protecting the safety of your people.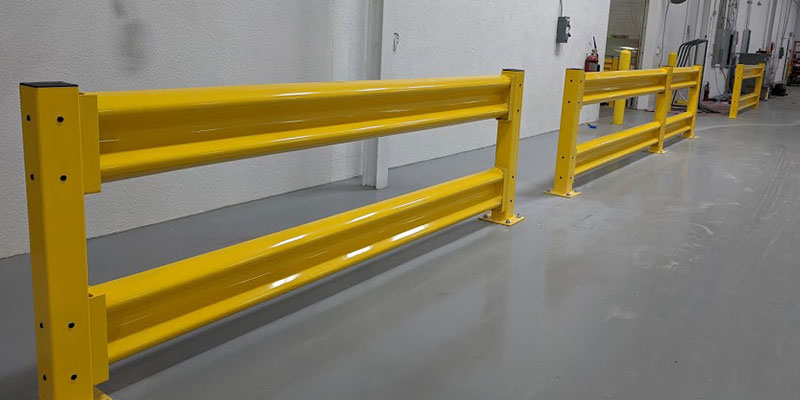 We offer a wide selection of guardrails at Carolina Material Handling Inc. Source your guardrails from us because these components feature the following characteristics:
Custom options—If you need to customize your guardrails for any reason, we offer options to make this happen. For example, you can select guardrails in many different rail lengths. You can also equip your new guardrails with a rail lift kit or a galvanized finish.
Strength and durability—When you purchase new guardrails from us, you can count on their durability. Every one of our guardrails can withstand impacts of 10-000 pounds traveling at speeds up to 5 miles per hour. With these guardrails, you can prevent serious damage to your property.
Heavy-duty construction—The guardrails we carry are made from high-tensile steel. Our guardrails are also powder coated, which provides more resistance to collisions and corrosion as time passes. When we install new guardrails, we anchor every base plate to the floor firmly to ensure the entire structure is as durable and strong as possible.
We ship our guardrails throughout the U.S. and make sure that whenever an order is placed, it goes out of our warehouse quickly. To place an order for new guardrails or to learn more about our custom options, get in touch with us today.