Our team at Carolina Material Handling Inc. has extensive experience in providing storage infrastructure for warehouses, and you can count on us to help you store all your products and materials safely. One of the many products we offer is wire partition security cages used for housing hazardous materials, dangerous equipment, and other items that create safety risks of any kind. In this article, we'll go over some more examples of applications for these security cages to give you a better idea of how you can use them in your facility.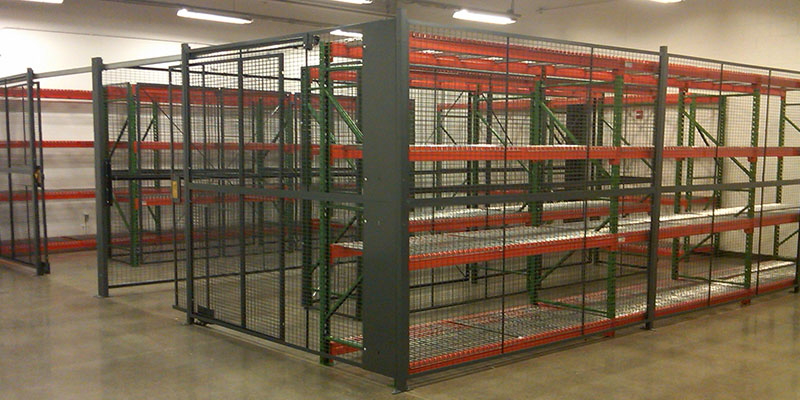 Access Control – Sometimes, the primary purpose of wire partition security cages is to control who is able to access the items inside. For example, if you have heavy equipment in your facility, it may be necessary to keep it inside a security cage to prevent anyone without the right training to use it safely from getting to it.
Inventory Protection – Another application of our wire partition security cages is protecting valuable inventory. For example, at department stores, you'll often find expensive electronics inside wire cages to prevent them from being stolen.
Hazardous Materials Storage – Our wire partition security cages can also be used to store hazardous materials such as cleaning chemicals or fuel. For example, many grocery stores offer propane tanks for use in gas grills, and they store the propane inside a wire cage to comply with safety guidelines. In this case, the cage prevents customers from handling the fuel until an employee can open it for them.